Meet Jackie
Your future, our focus
Jackie Montgomery
Property Investment Manager
Jackie joined Managed by Kate in early 2022 as the Property Investment Manager after a well rounded career in the Real Estate Industry for the past 16 years. After being raised in the local area, Jackie spent many years on the Gold Coast living out her Real Estate career before returning permanently to her home town of Boggabri in 2017 to raise her small family.
Jackie is looking forward to creating personal and individual relationships with clients from across Australia and abroad, building trust through consistency and transparency.

"I would be honoured to assist you in ensuring that the purchase and management of your Investment is a positive experience".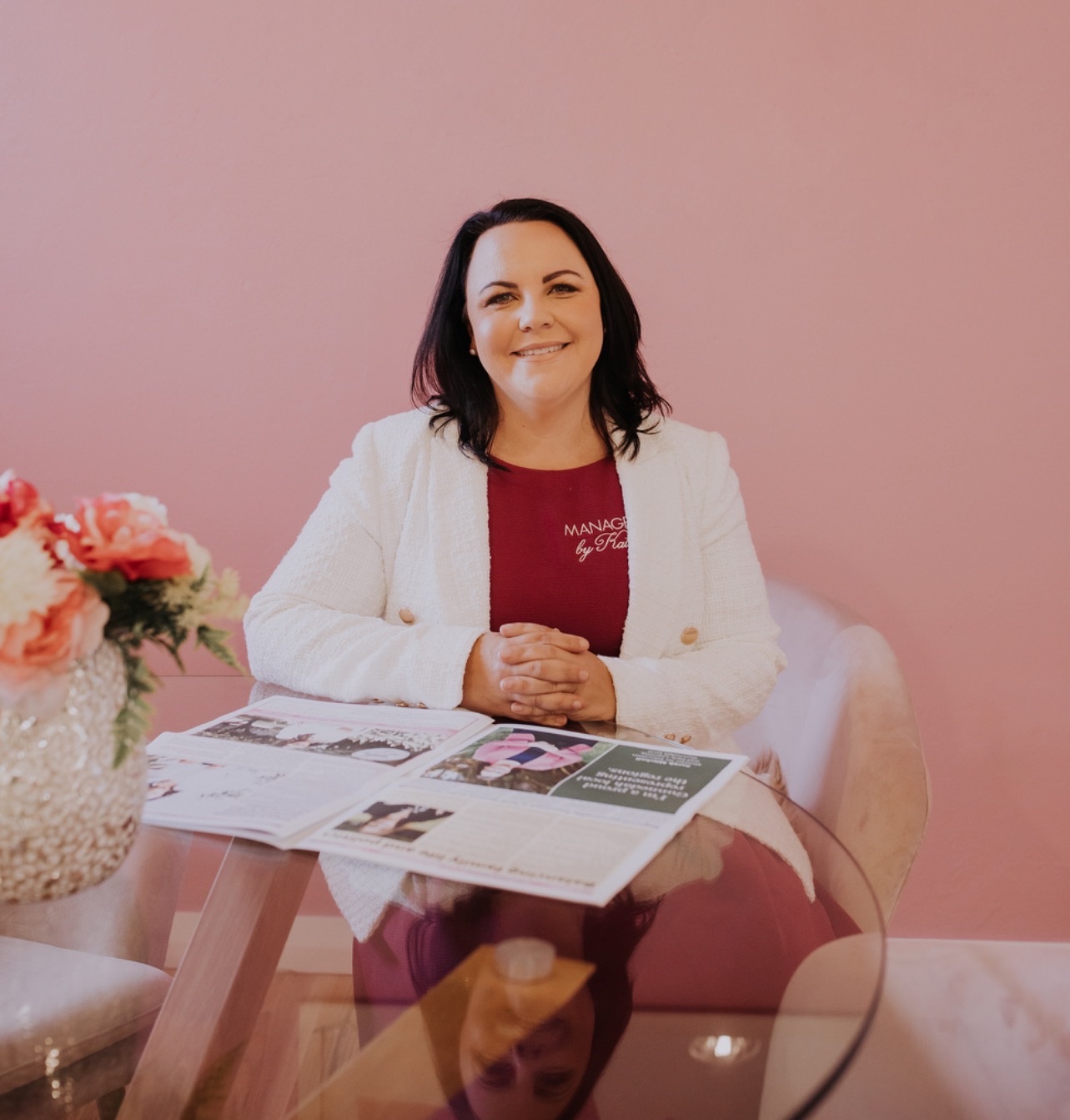 Jackie commenced working in the Real Estate Industry in 2006 in Commercial Asset Services with a large international company, Managing shopping centres and Office Buildings within Metro Areas.
In 2009 a change saw Jackie move to Residential Property Management as a Property Investment Manager, managing a sizeable portfolio of before later moving into the Development and Construction Industry on the Gold Coast.
With an abundance of experience in all aspects of the industry and being a Level II, Licensed Agent, amongst multiple other qualifications, Jackie is an absolute asset to the Real Estate Industry.
Jackie has remained committed to her career and ensures that she keeps up with the latest cutting edge Real Estate trends by attending the largest conferences within Australia and ongoing training.
Jackie has enjoyed a change in pace and working for a Proactive Forward Thinking, Boutique Real Estate Agency, which allows her to create an individual and personable service for each Investor and Tenant.
"Trust is built through Consistency"
Jackie is our Property Investment Manager/ Tenant Liaison Manager.
Jackie assists Tenants throughout the application process right throughout their tenancy – we have designed MBK so that our clients only have "One Point of Contact" to ensure a seamless, stress free, service.
This includes conducting regular Routine Inspections – looking for any potential risks as well as areas in which an Investment Property could be improved to strengthen returns for Investors, Assisting Tenants and Landlords with Maintenance Management – Specialising in Pro-active Maintenance not "Re-Active", Lease renewals, Reporting – Thorough Ingoing Inspection Reports, Property Leasing – including Property Viewings, Application Processing including Social Media Footprint Checks.
Jackie also along with Kate, works incredibly closely with our Investors to create strong relationships build on consistency and trust.
Jackie believes that her passion for learning, the Real Estate industry and integrity are what sets her apart.
Ongoing Training & Education